Welcome to the Office of Research Innovation and Commercialization (ORIC) at Muhammad Nawaz Shareef University of Agriculture, Multan. We encourage a culture of innovation and entrepreneurship that enables our researchers and faculty to translate their ideas and discoveries into impactful solutions for society. We aim to foster a supportive and collaborative environment that encourages interdisciplinary research, knowledge transfer and commercialization activities both locally and globally. ORIC is committed to advancing research and innovation and supporting commercialization activities.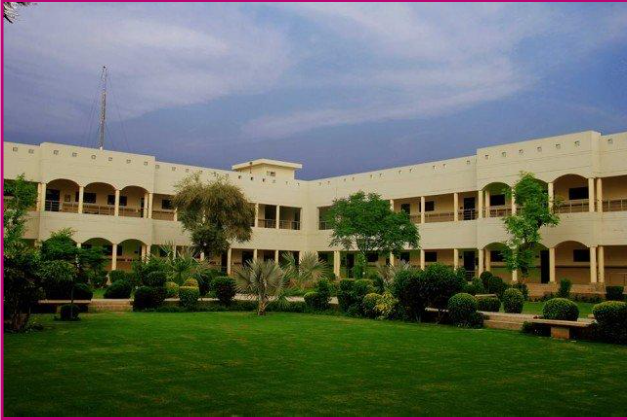 Our team of experienced professionals provides a wide range of support services to the University's research community, including promotion of funding opportunities, quality research proposals submission and post-award management of the projects. We facilitate industry partnerships, innovation development, intellectual property management and technology transfer. We work closely with researchers, faculty members, and industry partners to encourage that their research and innovations are commercialized and have a positive impact on society.
At ORIC, we recognize the importance of global partnerships and collaborations in driving innovation and economic growth. We are actively engaged in national and international research collaborations with leading universities and research institutions. We provide opportunities for researchers and faculty members to participate in international research projects and exchange programs, enabling them to broaden their knowledge and expertise and expand their professional networks.
Our commitment to excellence in research and innovation has resulted in numerous successful commercialization ventures, and we continue to explore new opportunities for collaboration and growth. We invite you to explore our website and learn more about our services, partnerships, and initiatives. We look forward to working with you to advance research and innovation both locally and globally.
VISION
To provide solutions to agricultural community through research, innovation, enterprises incubation, partnership, support and community engagement
MISSION
Hands-on learning and building knowledge economy for the farming community by creating high impact through applied agriculture research and entrepreneurship
OBJECTIVES
Enhance research quality, relevance, and competitiveness, and promote innovation and commercialization at the University.

Support university-based research through strategic planning, streamlining of internal process, establishing and monitoring of standards, mobilizing resources for research, publicizing research achievements, identification of synergies, and development of relationships with key external partners.

Add value to the farming community, agricultural and food sector industries.

Develop and maintain industry-academia-farmers' linkages to promote demand driven research, agricultural entrepreneurships, technology transfers and commercialization of innovative products/services to enhance University resources and sustain local and national economy.

Facilitate transforming research into innovations through collaborations with national and international organizations to uplift the socio economic status of farming community.

Integrating research and education at the University to produce skilled group of future farmers, researchers, educationists and agricultural entrepreneurs 
ORIC Function: